All schools are starting on a normal schedule today, Thursday 2/16/23.
Parents and stakeholders are invited to view sample lessons from Top Score Writing. A committee of SLUSD elementary teachers recommends the adoption of Top Score Writing as a District resource for teaching writing in second through fifth grades. Print materials are on display in the Grants Management office. This material presentation is aligned with Policy IJJ Textbook/Supplementary Materials Adoption.
https://drive.google.com/drive/folders/1Q7NPIAACo1K1hWj0swOoN0LYFIU5lqZr?usp=sharing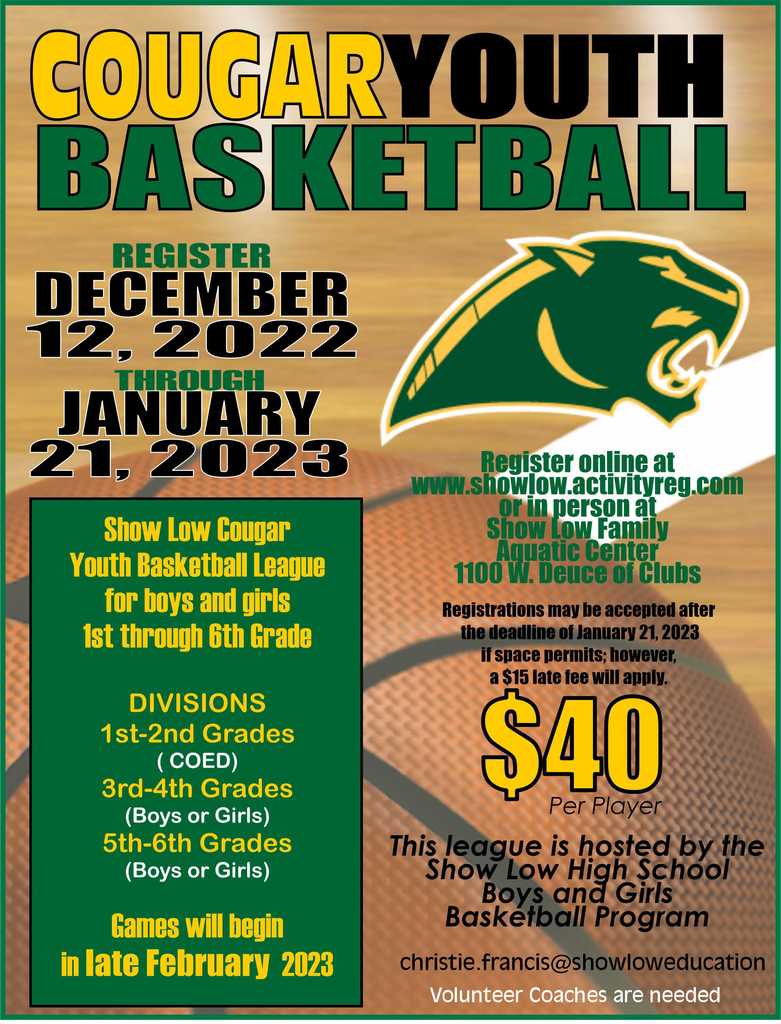 January Menus are posted!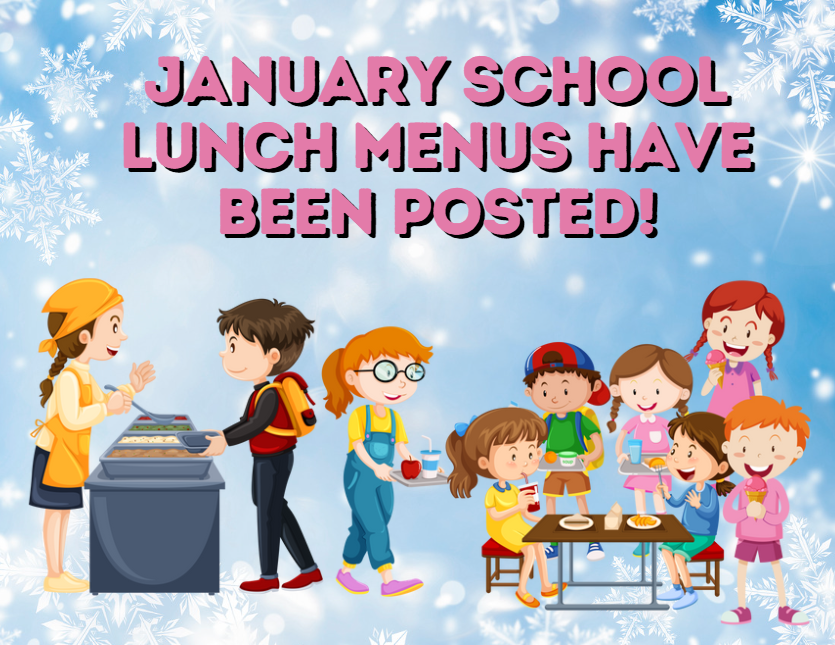 Letter from the Superintendent Kevin St. John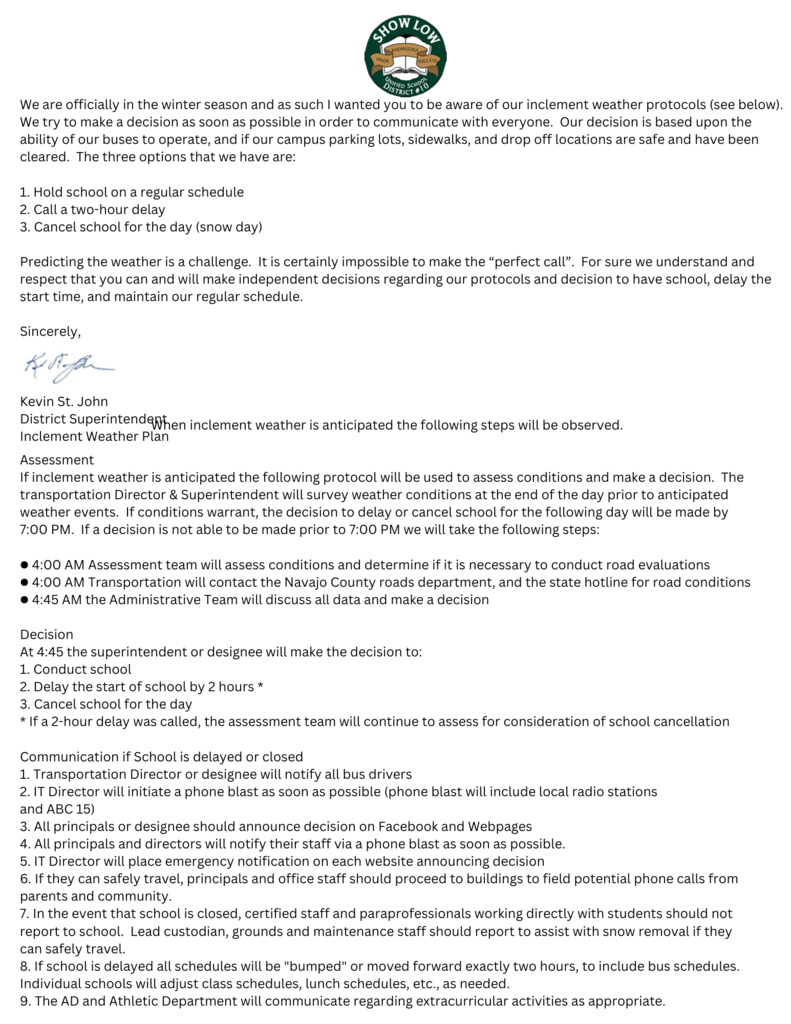 ***ALL SHOW LOW SCHOOL DISTRICT STUDENTS HAVE ARRIVED AT SCHOOL SAFELY ***
Mr. Pratt, the standing ovation you received at Feaste of Carols 2022 reflects what all of us feel in the Show Low Unified School District—that among the greatest blessings of any educational institution is to have a once-in-a-generation teacher on staff. We ponder the numbers during your tenure: How many students have picked up a new instrument to learn because of your encouragement? How many have found a safe place to keep practicing beyond their mistakes? How many smiles and laughs and aspirations have showed themselves each day under your supervision? We will never know the number of parades, athletic events, plays, assemblies, concerts, or ensembles you have personally conducted or in which you have played alongside students. More importantly, we will never know how many lives you have changed. The great contemporary composer John Williams once said, "So much of what we do is ephemeral and quickly forgotten, even by ourselves, so it's gratifying to have something you have done linger in people's memories." And so it is with your contribution. For all that music has given us—for all that you have given us—we will remember. In a way, your work in our district is like its own symphony, comprising many thousands in a collective melody. We want to do a little better, be a little better having known you. Indeed you are like the old Master and the violin, playing a melody pure and sweet as a caroling angel sings. The Administrative Team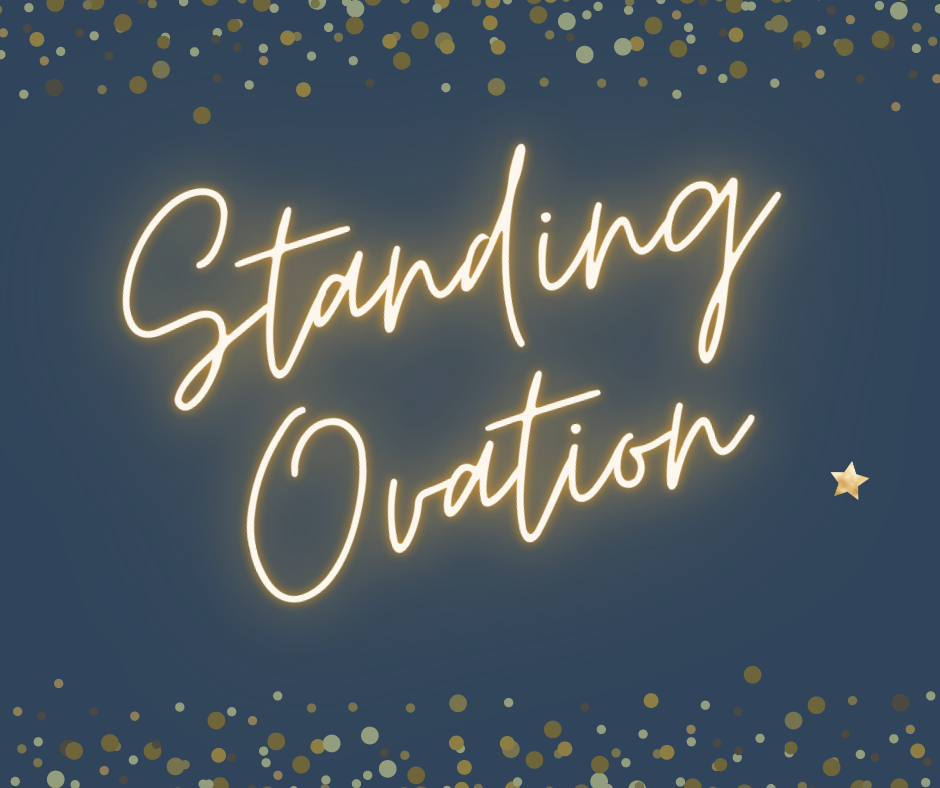 Show Low Unified thanks Ms. Cynthia Whipple for her Feaste of Carols 2022 presentation! This 2022-2023 year reflects another extraordinary series of performances in a tradition that is uniquely embedded in Show Low High School's culture: Feaste of Carols—an outstanding labor of love and sacrifice that you have graciously led for many years. To shoulder this task is no easy feat. For many weeks, students, parents, and community members willingly give of their time because they share your vision for its continuance and growth. They believe in the seasonal message and obvious fun. They recognize the value of music, and they trust in your ability to oversee its production—the singing, the set design, the choreography—all of it encouraging creativity while holding true to the play's originality. We express our sincere appreciation to each one of your team, highlighting a few: Mr. Bill Crawford for the evening meal, organizing and overseeing kitchen cleanup; Mr. Justin Lewis for logistics; Mr. Carson Saline for personally sewing the canopy (wow), and overseeing blocking and staging; Ms. Becky Eagle for her imaginative choreography, and Mr. Pratt for student-centered instrumental performance. (We also acknowledge Mr. John Kittle's previous support and expertise over the years in set design.) So many volunteered their help. We appreciate all of you. We must also surely mention, Ms. Whipple, that your original compositional work "My Little One" this year personalized your contribution, and we are grateful for your lovely song and your niece who sang it so beautifully. On behalf of the entire administrative team, thank you.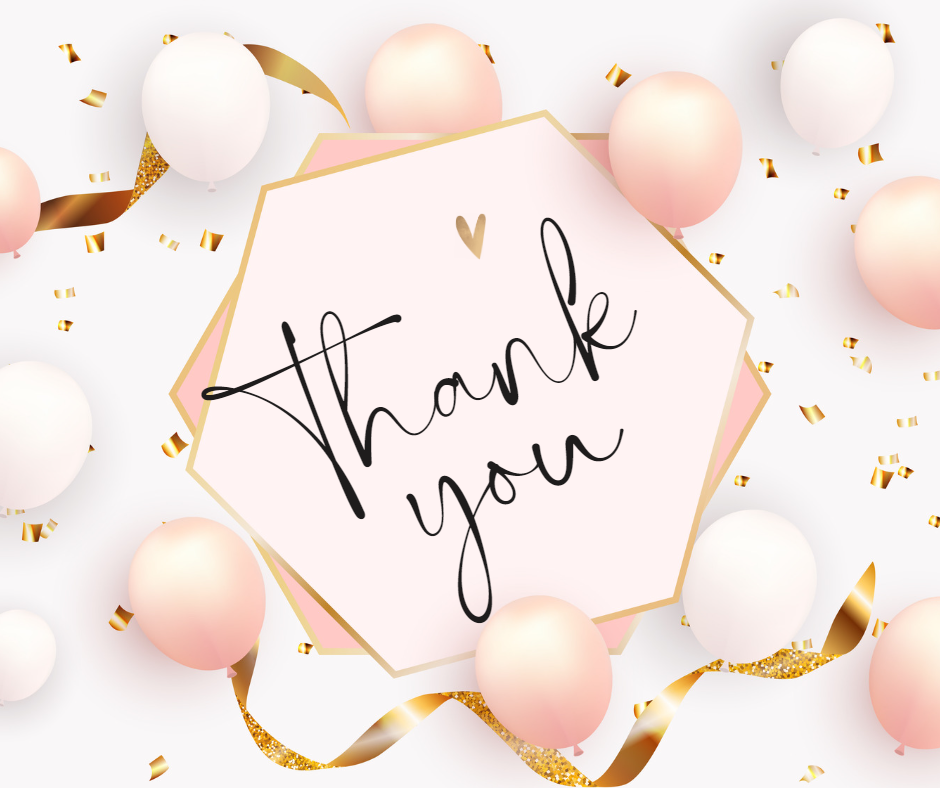 December Lunch Menus are posted!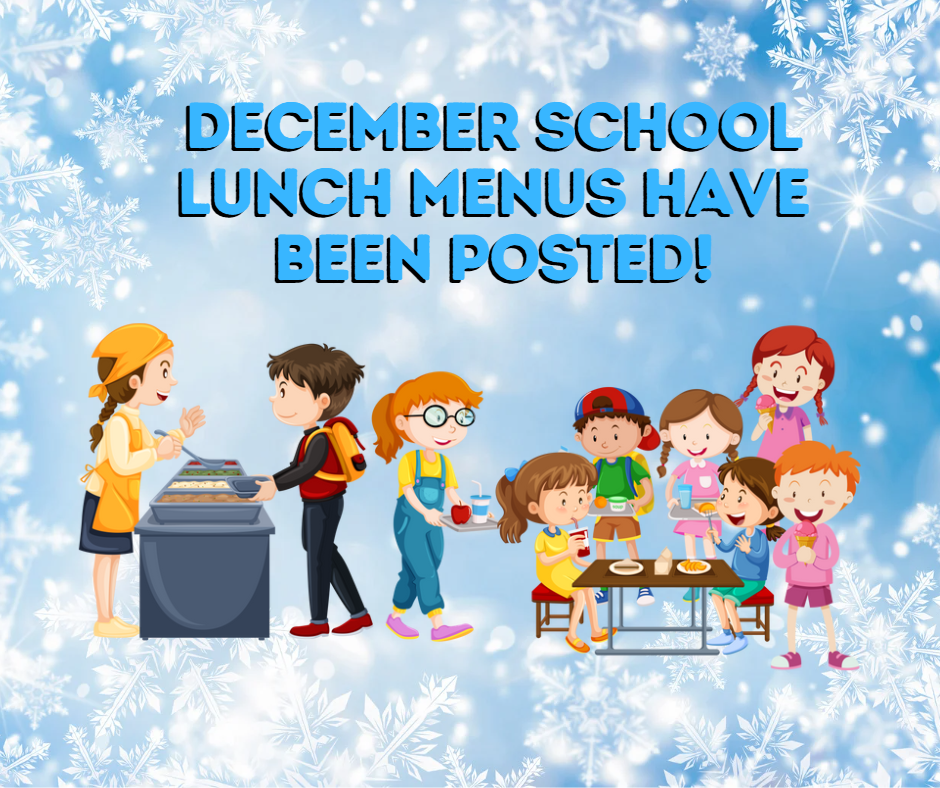 SLUSD staff is Thankful!
Shout out to Mrs. Durbin and her incredible students! They were generous in giving up their time to help organize, shelve, and bag food for "Backpack Snacks". To learn more about Backpack Snacks and how you can help reach out to Jill Stoddard. Thank you White Mountain Institute for all you do!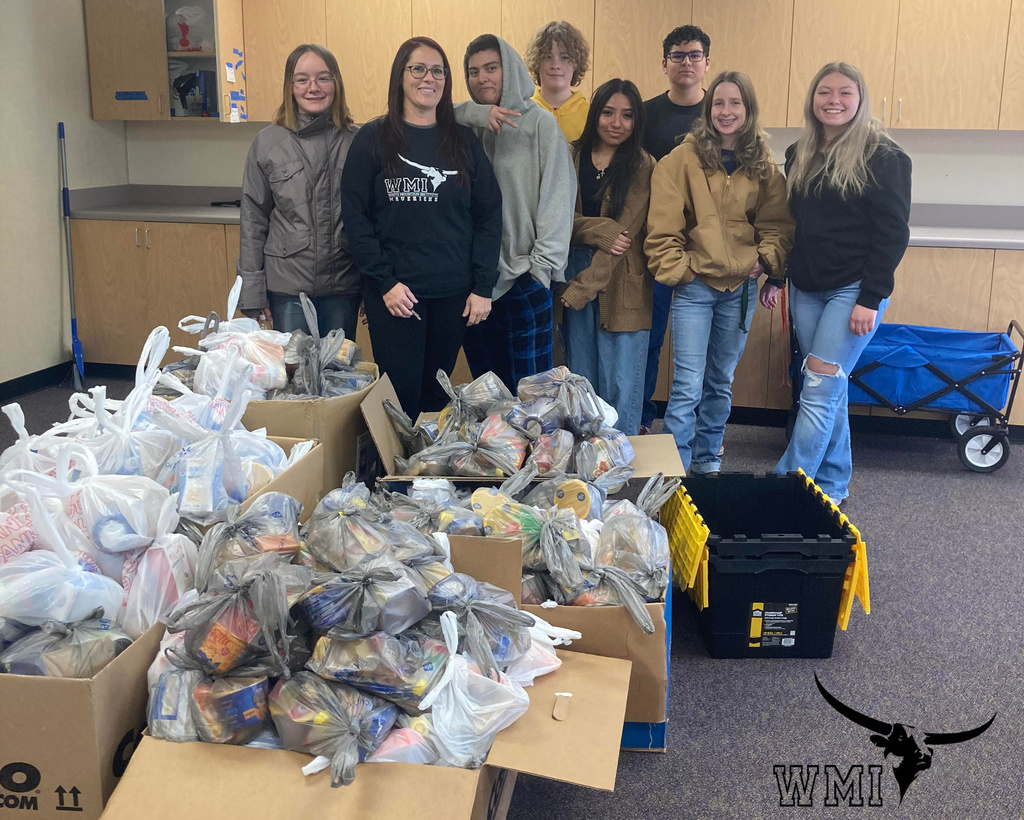 Show Low High School Choir singing The National Anthem at the November Board Meeting. What a wonderful treat for all of us!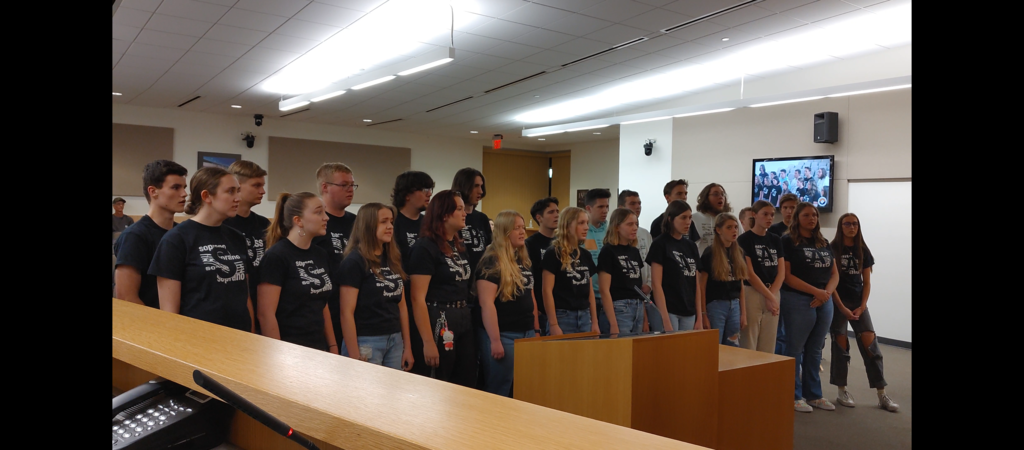 Letter from Kevin St. John, Superintendent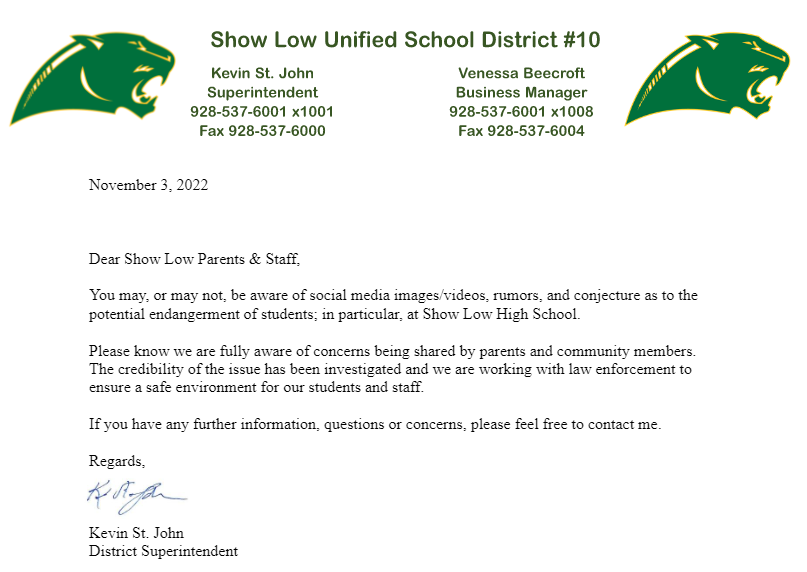 The November Board Meeting will be on Monday November 14th at 6:30 pm in the City Council Chambers.
At our regular September Board meeting Mr. Mike Alsop, representing the City Council, recognized Show Low High School science teacher Derik Whipple for his exemplary mentorship and leadership tied Student Government. Mr. Whipple played a key part in the implementation of Student Council Day with the Show Low City Council's office. This day is an opportunity for the Student Council to visit the City Council Office as well as shadow the Mayor, Vice Mayor, City Managers and Council Members in their daily job. The students received a hands-on experience on how a City Council runs the city. A meaningful opportunity for students to learn how a city's government works. Mr. Whipple took the lead in the meetings with the students and showed exemplary leadership and mentoring to these students. Way to go Mr. Derik Whipple!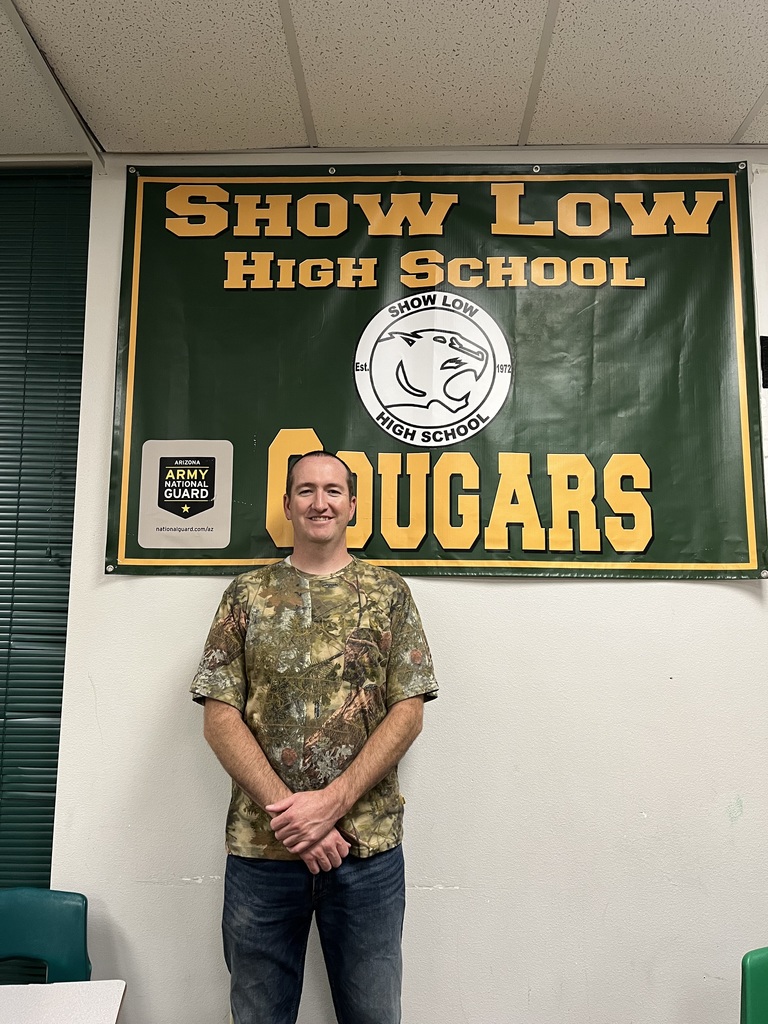 Catch up with the latest student stories, events, and news updates. It's everything Show Low, in your pocket. If you haven't already, download the app! Download for Android
https://bit.ly/3H88bVa
Download for iPhone
https://apple.co/3xTWBcf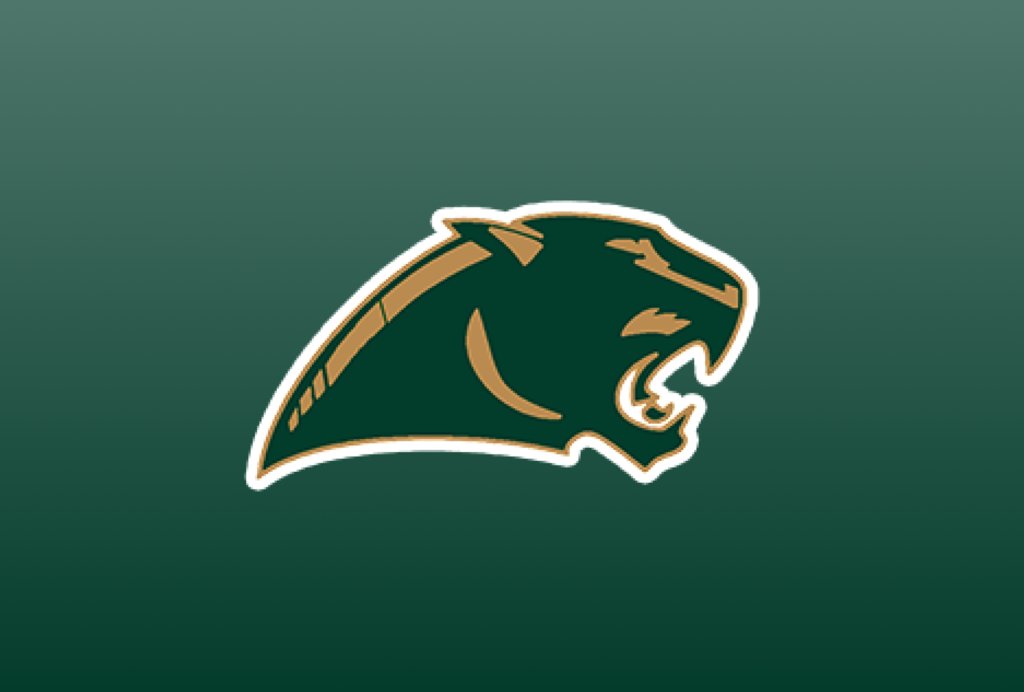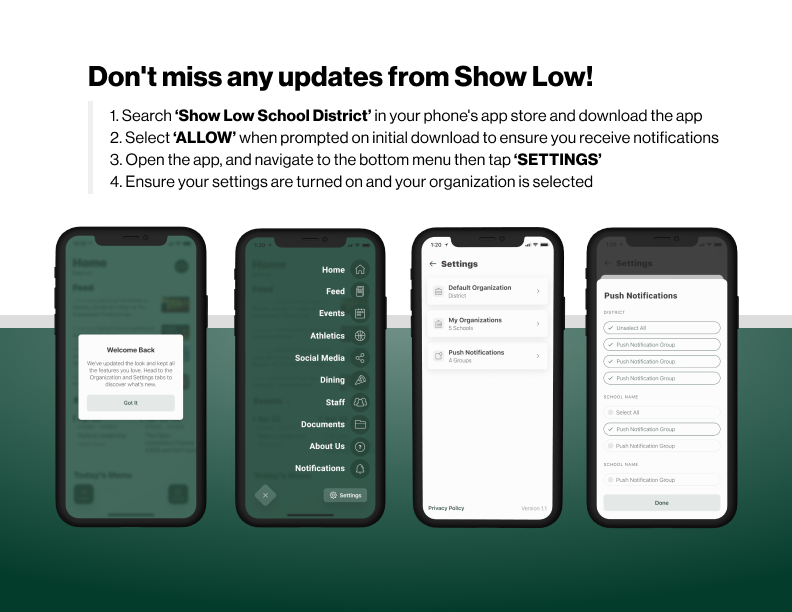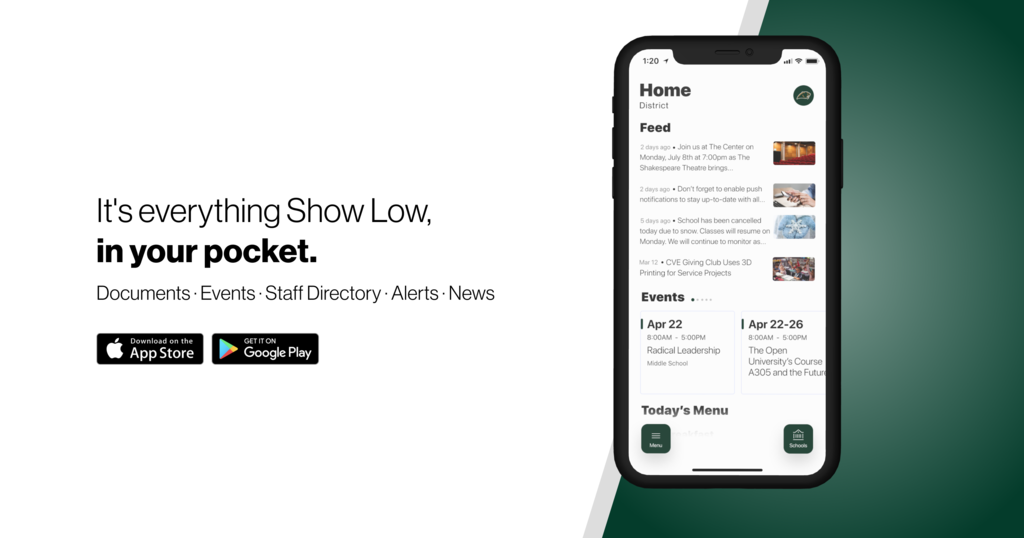 Show Low High School. FACULTY US. STUDENTS BASKETBALL fundraiser game MAY 3RD, GAMES START 07:00PM ADMISSION FEE: $5.00/PERSON SPONSORED BY: SLHS FOOTBALL BOOSTER CLUB PROCEEDS BENEFIT: OUR AMAZING ATHLETIC TRAINER ANDY HUYCK HATCH TOYOTA ARENA 1201 N. COUGAR LANE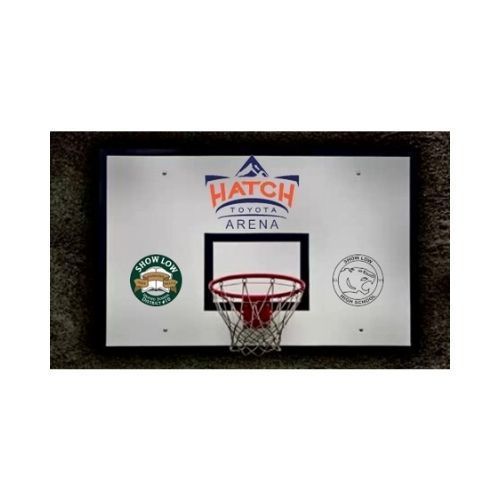 Congratulations to Linden Elementary!